Sonata/Sonatina Festival
Chairman: TBA
PAMTA's Sonata/Sonatina competition is held biennially, in odd numbered years.   This event seeks to promote an understanding of sonata allegro form, primarily developed in the Classical period (1750-1825).
Contestants perform a sonatina or sonata selected from a designated repertoire list.
First, second, and third place winners are selected from the field of entrants in each level and receive trophies, medallions and ribbons.
First place winners play in an honors recital which concludes the day's events.
….Coming 2019….
Sonata/Sonatina 2017 Winners
| Level | Composer | Title | 1st Place | 2nd Place | 3rd Place |
| --- | --- | --- | --- | --- | --- |
| 1A | Gurlitt | Sonatina in C | Grant Kroodsma /Gloria Busman | Adrian Buena /Connie Tatum | |
| 1B | Faber | Sunshine Yellow | Natalie Navetta /Rebecca Gebbink | Sarah Haas /Connie Tatum | Olivia Pan /Rosa Chang |
| 2A | Wilton | Sonatina in C | Margaret Church /Rebecca Gebbink | Emory Milot /Rebecca Gebbink | Aleaha Everhart /Connie Tatum |
| 2B | Snell/Hidy | Postcard Sonatina | Mandy Dong /Rosa Chang | Basil Oram /Philippa Williams | Evan Oberle /Grace Trang |
| 3A | Duncombe | Sonatina in C | Maggie Brummel /Philippa Williams | Natalie Otto /Rebecca Gebbink | Jared Derais /Connie Tatum |
| 3B | Biehl | Sonatina in C, Op. 57, No. 1 | | Morgan Cowen /Rebecca Gebbink | |
| | | | | Tiffany Zhang /Liz Reed | |
| 4A | Vandall | Sunrise Sonatina | Calvin Leman /Philippa Williams | Rena Zhang /Rosa Chang | Evan Alois /Joyce Schupp |
| | | | | | Mary Sanderson /Kathleen Murray |
| 4B | Cobb | Sonatina in C | Michael Robinson /Grace Trang | Ellen Guan /Liz Reed | Gloria Kroodsma /Gloria Busman |
| 5 | Latour | Sonatina No. 1 in C | Alexander Li /Chee Hyeon Choi | Jeffrey Wen /Rosa Chang | Stella Chen /Liz Reed |
| 6 | Diabelli | Sonatina in G, Op. 168, No. 2 | Theressa Bartelme /Joshua Russell | Kayla Rassi /Marie Taufer | Allison Ninnam /Rebecca Gebbink |
| 7 | McLean | Sonatina No. 3 | Tobias Michlik /Annalise Duffer | Jenna Zhang /Chee Hyeon Choi | Michael Wang /Brenda Conroy |
| 8 | Brooks-Turner | Midnight Sonatina, Op. 70, No. 15 | Kevin Qu /Brenda Conroy | Sophie Liu /Rosa Chang | Alison Baldwin /Star Commanday |
| 9 | Kuhlau | Sonatina, Op. 88, No. 3 | Philip Yi /Brenda Conroy | Ivy Dong /Rosa Chang | Felicia Cai /Chee Hyeon Choi |
| 10 | Mozart | Sonata in G, K. 283 | Timothy Liu /Chee Hyeon Choi | Monica Baldwin /Chee Hyeon Choi | |
| 11 | Beethoven | Sonata in cm, Op. 10, No. 1 | Sophia Johnston /Chee Hyeon Choi | Kevin Xu /Chee Hyeon Choi | |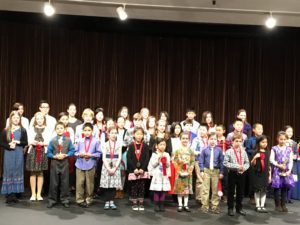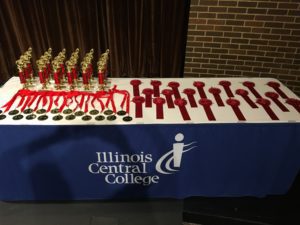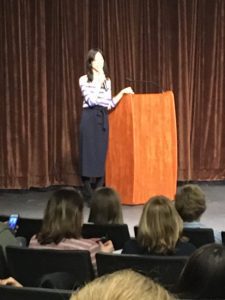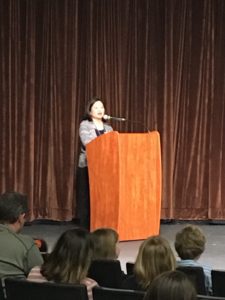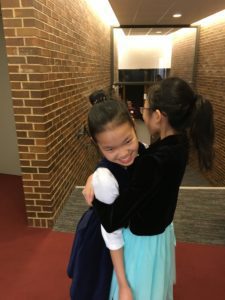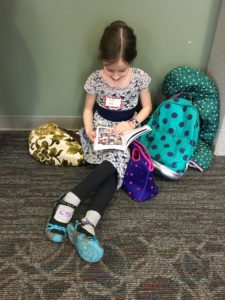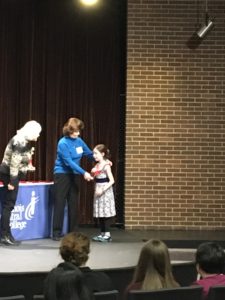 ***********************************************************
Sonata Festival Winners 2015
| Title | 1st Place | 2nd Place | HM |
| --- | --- | --- | --- |
| Sunshine Yellow | Alayna Bergman /Janet Dickerson | Laurella Everhart / Connie Tatum | Kaitlin Tomlianovich - Susan Twitty / Sophia Pan - Rosa Chang |
| First Sonatina (mvt.2) / Olson | Summer Schopp / Susan Twitty | Grace Homa / Connie Tatum | Jonah Bergman - Janet Dickerson / Rena Zhang - Rosa Chang |
| Sonatina in CM (II. Andante) / Alexander | Rachel Derais / Connie Tatum | Faith Dubois / Sue Twitty | Allison Ninnam - Rebecca Gebbink / Calvin Leman - Phillippa Williams |
| Sonatina in GM I. Allegretto / Attwood | Katherine Zhang / Kay Landerdahl | Nathan Ninnam / Rebecca Gebbink | CI-Ning Ang - Brenda Conroy / Sonia Theodorof - Liz Reed |
| Sonatina In GM I. Moderato | Caleb Lavender / Jennifer Booker-Smith | Lily Wetterhus / Rebecca Gebbink | Noah Li - Rosa Chang / Jolienne Varquez - Connie Tatum |
| Sonatina in CM, Op. 55, No. 1 I. Allegro | Jonathan Rixstine / Joyce Schupp | Oliver Fortmann / Rebecca Gebbink | Sophie Liu - Rosa Chang / Alice Li - Laura Treichel |
| Sonatina in a minor / Benda | Ivy Dong / Rosa Chang | Kevin Xu / Chee-Heong Choi | Conner Leman / Philippa Williams |
| Sonatina in DM, Op. 3, No. 6 I. Allegro con Spirito / Clementi | Benjamin Keating / Chee Hyeon Choi | | Calder Smith - Jennifer Booker-Smith / Benjamin Owens - Barb Huebner |
| Sonata in CM, Hob XVI:35 I. Allegro con Brio / Haydn | Benjamin Yang / Angela Simonson | | |
| Sonata in FM, K. 280 II. Adaigo / Mozart | Mallika Patel / Pam Eyerly | | |
| Sonata in GM, No. 25, Op. 79 I. Preso alla Tedesca / Beethoven | Nathan lavender / Jennifer Booker-Smith | Elena Hong / Justin Kothenbeutel | |
***************************************
SSF 2013 Winners
| Title | 1st Place | 2nd Place | 3rd Place | Honorable Mention |
| --- | --- | --- | --- | --- |
| Colorful Sonatina / Faber | Morgen Cowen / Rebecca Gebbink | Samuel Poorman / Connie Tatum | Hannah Miller / Joyce Schupp | |
| | | | Summer Schopp / Susan Twitty | |
| Postcard Sonatina / Snell&Hidy | Lily Wetterhus / Rebecca Gebbink | Jonathan Rixstine / Joyce Schupp | Julie Theodorof / Liz Reed | |
| | Calvin Leman / Philippa Williams | | | |
| | Timothy Liu / Kay Landerdahl | | | |
| Snappy Sonatina / Noona | Rachel Derais / Connie Tatum | Devanshi Kothari / Susan Twitty | Allison Harrmann / Philippa Williams | |
| | | Gloria Kroodsman / Anna Price | Grace Homa / Connie Tatum | |
| Sonatina in C Major / Duncombe | Katherine Li / Liz Reed | Maddi Cave / Susan Twitty | Lauren Dennison / Philippa Williams | |
| Sonatina in C / Alexander | Alice Li / Laura Treichel | Elsie Lansberry / Anna Price | Conner Leman / Philippa Williams | |
| | | Joyce Li / Laura Treichel | | |
| Sonatina in C / Cobb | Kevin Lauer / Mary Flory | Cosette Leman / Philippa Williams | Caleb Shim / Sara Hoffee | |
| Sonatina No. 2 in G / Vandall | Jessica Li / Laura Treichel | Tamra Hudson / Rebecca Gebbink | Calder Smith / Jennifer Booker-Smith | |
| Sonatina in G, Op. 55, No. 1 / Diabelli | ----- | Brian Lauer / Mary Flory | Claire Morrical / Barbara Huebner | |
| | | Casey Hoffmire / Anna Price | | |
| Sonatina in a minor, Op. 27, No. 18 / Kabalevsky | Christopher Hudson / Rebecca Gebbink | Ivy Dong / Rosa Chang | Lydia Pfaffmann / Joyce Schupp | |
| | | | Nathan Zietlow / Kay Landerdahl | |
| | | | Cameron Leman / Philippa Williams | |
| | | | Patrick Li / Laura Treichel | |
| Sonatine No. 1 / Gillock | Aileen Huang / Myrnz Bietz | Henry Lueken / Myrna Bietz | Benjamin Yang / Angel Mitchel-Simonson | |
| | | | Maria Baker / Mary Flory | |
| Sonata in d, K.9 / Scarlatti | Andrew Hsu / Myrna Bietz | Mallika Patel / Pam Eyerly | Star Commanday / Rebecca Gebbink | |
| Sonatina in C,Op.55, No. 6 / Kuhlau | Ani Terterian / Myrna Bietz | Matt Lauer / Mary Flory | Matthew Kim / Liz Reed | |
| | | | Tanner Corum / Mary Flory | |
| Advanced | | | | |
| Haydn / HobSVI #37,mvt.1 | Grace Yoon / Liz Reed | | | |
| Beethoven / Op.2, No.1, mvt.1 | Albert Li / Rosa Chang | | | |
| Beethoven / Op. 31, No. 1 | | Ethan Chu / Sara Hoffee | | |
| Beethoven, Op. 13, mvt. 1 | | | Sidney Campen / Rebecca Gebbink | |
| Haydn / Hob XVI:34, mvt.1 | | | | Emily Griebel / Pam Eyerly |
| Beethoven / Op. 49, No. 2, mvt.1 | | | | Beth Pittenger / Anna Price |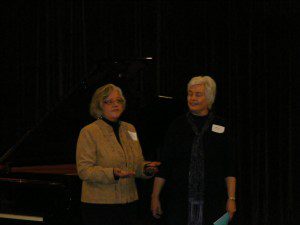 Susan Twitty & Philippa Williams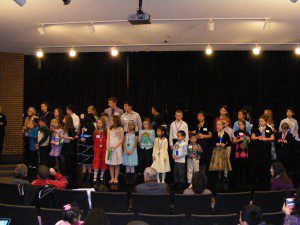 *************
2011 Winners
| Title | 1st Place | 2nd Place | 3rd Place |
| --- | --- | --- | --- |
| Faber/Colorful Sonatina | Nadia Frieden/ Susan Twitty | Mason Niehaus/ Jany Izaguirre | Deepti Sudhakar/ Loma Mills |
| | Wesley Litten/ Jany Izaguirre | | |
| Wilton/Sonatina I. | Charlie Young/ Jany Izaguirre | Santosh Sudhakar/ Loma Mills | Joshua Hagan/ Joyce Schupp |
| | | | Irina Sherwood/ Susan Twitty |
| Noona/Snappy Sonatina | Quinn Salverson/ Liz Reed | Tamra Hudson/ Rebecca Gebbink | Forrest Schopp/ Susan Twitty |
| Strickland/Spring Sonatina | Nathan Nigus/ Janet Dickerson | Emily Nettles/ Kay Landerdahl | Samantha Hoevenaar/Jany Izaguirre |
| | | | Derek Yoon/ Liz Reed |
| Brown/Clock Sonatina | Patrick Li/ Laura Treichel | Lawrence Liu/ Laura Treichel | Christopher Hudson/Rebecca Gebbink |
| | Benjamin Owens/ Barbara Huebner | | |
| Vandall/Sonatina No.2 | Emily Race/ Kay Landerdahl | Daniel Barton/ Kay Landerdahl | Nicole Leman/ Mary Flory |
| Bober/Sonatina of High Seas | Lydia Pfaffman/ Joyce Schupp | Albert Li/ Laura Treichel | |
| Czerny/Sonatina, Op.163 | Nicole Santos/ Pam Eyerly | Esther Sun/ Brenda Conroy | Raina Zhang/ Liz Reed |
| Lynes/Sonatina, Op.39 | Xinyu Guan/ Liz Reed | Winston Lindqwister/Brenda Conroy | |
| Olson, K./Sonatina in Seasons | Anna Dalton/ Kay Landerdahl | Millika Patel/ Pam Eyerly | |
| Clementi/Sonatina Op.4,No.1 | Sydney Campen/ Rebecca Gebbink | Elizabeth Lindqwister/Brenda Conroy | Andrew Hsu/ Myrna Bietz |
| | | Grace Yoon/ Liz Reed | Matthew Kim/ Liz Reed |
| Mozart. Sonata K.332 | Jill Sidler/ Ann Williams | Daniel Juarez/ Rebecca Gebbink | |
| Juniors & Seniors Only | Katie Downing/ Heather Peterson | Kristi Fanning/ Rebecca Gebbink | |
| | | Gracie Smart/ Brenda Conroy | |