Monster Concert
Chairman – the Executive Board
What is a Monster Concert?
A monster concert is a multi-piano festival that provides an opportunity for our students to share an experience as participants in a piano ensemble.
Peoria Area Music Teachers Association's (PAMTA) teachers choose students to participate at different levels.
This festival includes 10-12 digital keyboards with two students at each, all playing the same piano duet or ensemble under the direction of a conductor.
April 28, 2018 – 4pm
Illinois Central College – Performing Arts Center
Registration Deadline – February 2, 2018  /  Fee:  $25 per student
Online Registration:
_____________________________________________________________________________________
Concert Archives: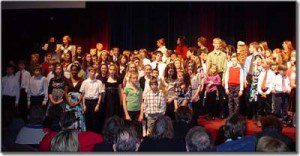 2008 – Riverside Community Church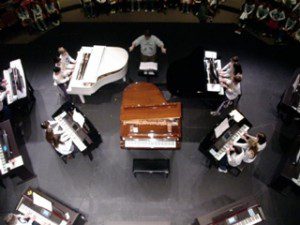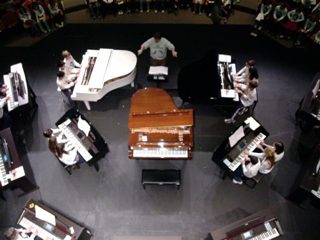 2004